On Your Smart Phone
View This Page Horizontally
Pre-Marital or
Marriage Problems?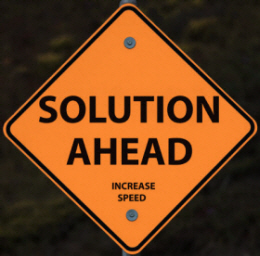 Here is the Way Forward
Phase I: Testing the Waters
Call me, Dr. Ken Newberger, for a

FREE phone consultation

to discuss your situation. My telephone number is 239-689-4266.


Initial Joint Session.

During the initial meeting, I will ask each of you a series of questions to learn more about you and your situation and to confirm that my area of expertise in resolving conflict and promoting harmony matches your needs. This session will also give both of you an opportunity to assess your comfort level with me.




Phase II: In-Depth Analysis of Your Case
Improving Your Relationship Starts with an Accurate Analysis. My Assessment Tools Allow Me to Quickly Immerse Myself into Your Lives So We Can Begin the Repair Process ASAP!



Prepare/Enrich Couple's Assessment. (a) This outstanding diagnostic instrument captures information about the major facets of your relationship. Like an x-ray into your relationship, the results promptly reveal what would otherwise take weeks if not months to uncover, saving you time and money. This tool has been administered to over 3 million couples (over 6 million people). I have been a certified facilitator for over 25 years. The assessment will take you about 35-45 minutes to complete online. Click here after you receive your code. You will pay $35 directly to Life Innovations for the assessment and to score your answers. (b) I will subsequently read, analyze, and develop notes on the results of your 25-page computer generated report.


Confidential Questionnaires. (a) You will complete a 3-page questionnaire. It is specifically crafted for couples experiencing tension in their relationship. You will each provide information about your perspective on the relationship. You will be answering questions you likely have never been asked before, the answers to which provide real insight into what is really going on between the two of you. It may take you a couple of days to think through and answer these questions. (b) After you send your answers back to me, I will read, analyze, and develop notes on what you each wrote.


Conflict Analysis Tool. (a) The indispensable tool looks at you and your relationship from multiple angles. First, this tool looks at how strong (secure) or weak (insecure) your relational bond is. If it is weak, what does the pattern of disconnect look like? Understanding this helps identify where to begin the repair. Second, it looks at the impact conflict in the relationship is having on each of you individually. Third, it reviews your past relationships with significant others in order to identify long-standing patterns of interaction. Note: After payment is made using the button below, you will automatically be transferred to the web page where you will take the assessment. You can begin answering the questions at that time, or write down the web address and return to it later. It should take you about an hour to complete. (b) After you submit your answers, I will read, analyze, and develop notes on each of your results.

| | |
| --- | --- |
| | $295 per couple. This is for my time spent engaging in 3b, 4b, 5b, 7 & 8. This one time charge represents 5-10 hours of ongoing analysis of your relationship. This behind the scenes work on your behalf saves you hundreds of dollars. It is happily provided as an integral part of my service to you. |
Individual Meetings.

You will each schedule a private session with me. The purpose of this meeting is for me to more fully understand your perspective and experience in the relationship without challenge from your partner. Your responses to the questionnaire, as well as information gleaned from the other two assessment tools, will be used as the basis for this one-on-one session.
Let's Get Started! Prior to your second joint meeting, I will spend hours poring over all the data I gathered from multiple sources: results from the Prepare/Enrich Assessment, each of your responses to the Conflict Analysis Tool, your Individual Questionnaires, and notes from each of your individual sessions (paragraphs 3 thru 6 above). I will now be in a position to develop a goal-oriented agenda tailored to the two of you. The process of repairing your relationship starts in your second session as a couple. Using this approach, you are able to bypass weeks of information gathering sessions that, quite frankly, would not yield nearly as much insight about you and how the two of you interact as provided by my analysis of these cutting-edge tools. Nor do traditional approaches to marriage counseling zero in on your core issues as quickly and accurately as this approach does.

Phase III: Rebuilding Your Relationship
Throughout the Proceedings each of you will be given the opportunity to tell your story. Differences in perspectives will be explored. To the greatest extent possible, barriers to communication will be removed and replaced by open and honest conversation. Various factors contributing to your conflict, including the not so obvious ones, will be identified. Solutions that address core issues and enhance reconciliation will be pursued. Relationship building exercises will be assigned. Prior to each session, I will create a new agenda based on the progress made. There is no additional charge for this ongoing, behind-the scenes, in-depth analysis of your relationship. This adds up to hours of effort on my part at no cost to you over the course of our time together. Throughout this process, I do not lose sight of the fact that the overarching goal is to transform your stressed and conflicted marriage into a more connected and peaceful one.

Session Length and Rates and related info.

Joint Sessions:

1½ to 2 hours. Time spent during the second hour will be at the lower rate.



Prorated Rates Per Session:

I do not work with insurance companies.

1st hour: $120

2nd hour: $90

Frequency:

The first three joint sessions should be scheduled weekly. Once we begin this phase of the process, we want to build momentum. Thereafter, we may meet 3 or 2 times a month depending on your situation. Over time sessions become less frequent as the relationship improves.

Hours:

I try to accommodate your work schedule. This means that in addition to regular daytime hours, I work evenings and Saturdays as needed.



The same rates above apply for phone appointments.




An hourly rate of $120 applies to the review of documents, writing, editing, & all other services.




A brief advisory phone call of less than 10 minutes between sessions is free.


Summary of Process


Dr. Newberger provides a modern, effective alternative to traditional marriage counseling / marriage therapy still being practiced by marriage counselors and marriage therapists today. Dr. Newberger adopts a framework that studies show outperforms older approaches to working with couples. Dr. Newberger's serves clients in Southwest Florida (SWFL), specifically in Lee County and Collier County. Most of his clients live in Naples, Fort Myers, Cape Coral, Bonita Springs, Estero, Ft Myers Beach, Sanibel Island, Marco Island, and Punta Gorda Florida (FL). If you're looking for a potent alternative to conventional marital counseling / therapy and you are both open to change, Dr. Newberger can help.